The exhibition "Limited Series" presents the projects FabBRICK, M.E.G.A and Terres émaillées, carried out with the support of FAIRE, by Clarisse Merlet, Niveau Zéro Atelier and Lucie Ponard. These three projects question the design and its modes of production with regard to our current challenges such as the exhaustion of materials, energy consumption, distances travelled, the end of the object's life...
LIMITED SERIESFabBRICK, M.E.G.A, Terres émaillées
3 projects supported by FAIRE*
Exhibition presented from September 8 to 25, 2022

Opening on Wednesday September 7, 2022 at 7pm
Though design is, by nature, approached through form, contemporary objects are primarily about flows. They tie up, for a time, a certain amount of materials and energy that contribute to their making. Their manufacture involves multiple inputs of production, including materials extracted from mines and deposits, and draws on technical capabilities to duplicate manufactured parts. On a medium and, particularly, a large scale, there are a number of current challenges surrounding production that are highly relevant, including resource depletion, energy use, transport distance, and end-of-life management. Can we still provide the same level of value and pleasure while reducing the impact of production flows?
Such is the ambition of the three projects undertaken by Clarisse Merlet, Niveau Zéro Atelier, and Lucie Ponard. Each calls into question the resources, localities, and shaping processes. An architect by training, Clarisse has been exploring the potential of textile scrap from the Île-de-France region since graduating in 2017. Through FabBRICK, the company she founded (which now employs a dozen individuals), clothes and used textiles are transformed into furniture or architectural elements. The pieces that are produced (and sometimes commissioned by suppliers from their production scrap) form a differentiated series of objects that are neither completely geminate, nor completely dissimilar.
Based in La Courneuve, the Niveau Zéro Atelier collective is directly plugged into the building sites of the Seine-Saint-Denis département, with its mobile platform for the production of ceramic objects aimed at reusing the green clay revealed during excavation. Called M.E.G.A (which stands for
Module d'exploitation de gisement argilifère
, literally the Module for the Utilization of Clay Deposits), this mobile workshop allows for
in situ
collaborative manufacturing (at all stages of production) of terracotta objects, from the transformation of the crude clay into usable raw material to the firing of the objects created.
Similar to the few other pioneers reusing the excavated soils of Greater Paris to manufacture construction materials, Lucie Ponard demonstrates the plasticity and the varying hues of the geology of the Île-de-France region. Made from excavated soil from metro lines, limestone quarries, and construction sites that was collected in landfills, the hundred-plus samples and prototypes presented testify to the aesthetic qualities and nuanced palette of the soils of the region. For the French designer, the exhibition forms part of a long-term process that could ultimately result in the batch production of tiles.
"Inanimate objects, do you then have a soul / That clings to our soul and the strength to love?"
Supported by the FAIRE accelerator,* the first project-based research accelerator in architecture, design, and landscape design, the three Limited Series that are presented (FabBRICK, M.E.G.A, and Terres Émaillées) resonates with the verses of Alphonse de Lamartine. They all form constituent parts of our presence on the territory and our relationship to the contemporary manufacturing challenges relating to the production of objects that are multiple, yet unique, and that are capable of grounding us in authenticity and locality.
* Launched by Pavillon de l'Arsenal and the City of Paris, with the support of Caisse des Dépôts, MINI, and EDF, the FAIRE platform invites multidisciplinary teams, architects, urban planners, landscape architects, and designers to propose innovative research and experimentation projects addressing major urban challenges including climate, the materials shortage crisis, new technologies, solidarity, sanitation, and mobility. Since 2017, FAIRE has supported more than 70 multidisciplinary teams and involved upwards of a hundred stakeholders alongside winning teams in order to help develop experimental approaches.
Exhibition produced by Pavillon de l'Arsenal
Free entry from September 8 to 25, 2022
Exhibition presented as part of the Paris Design Week and the France Design Week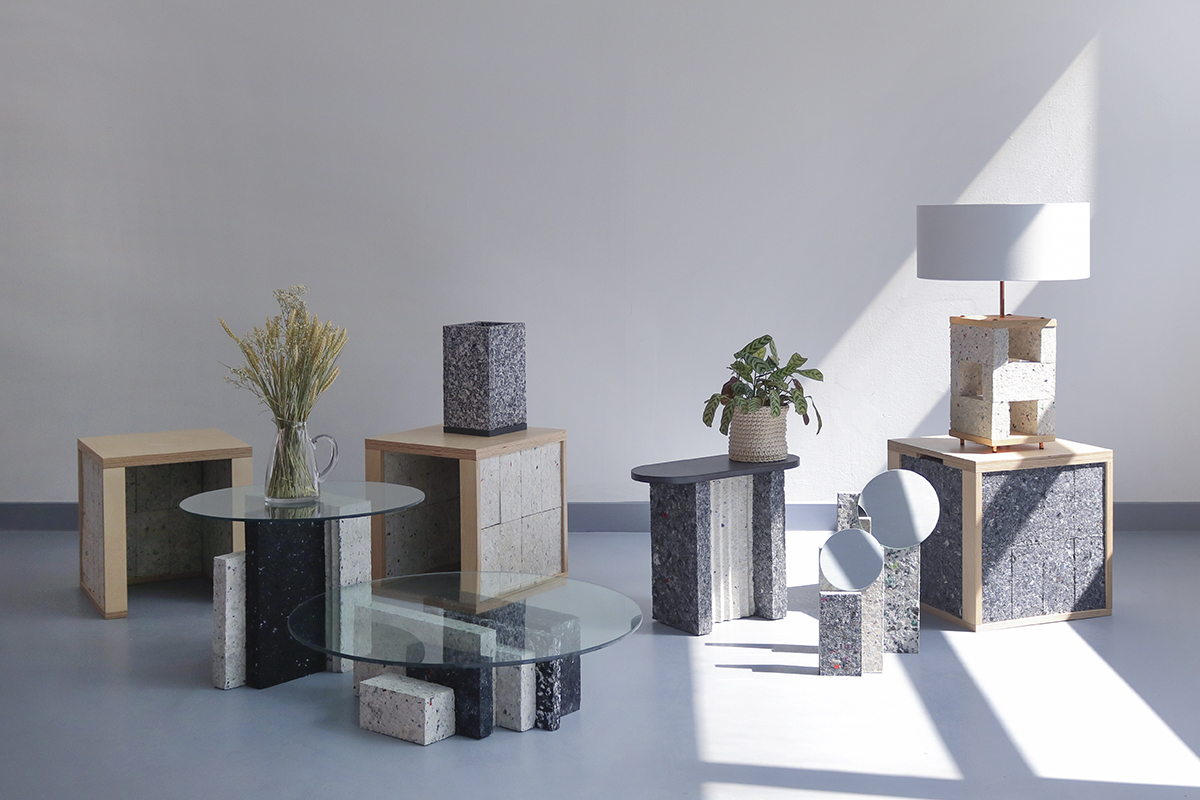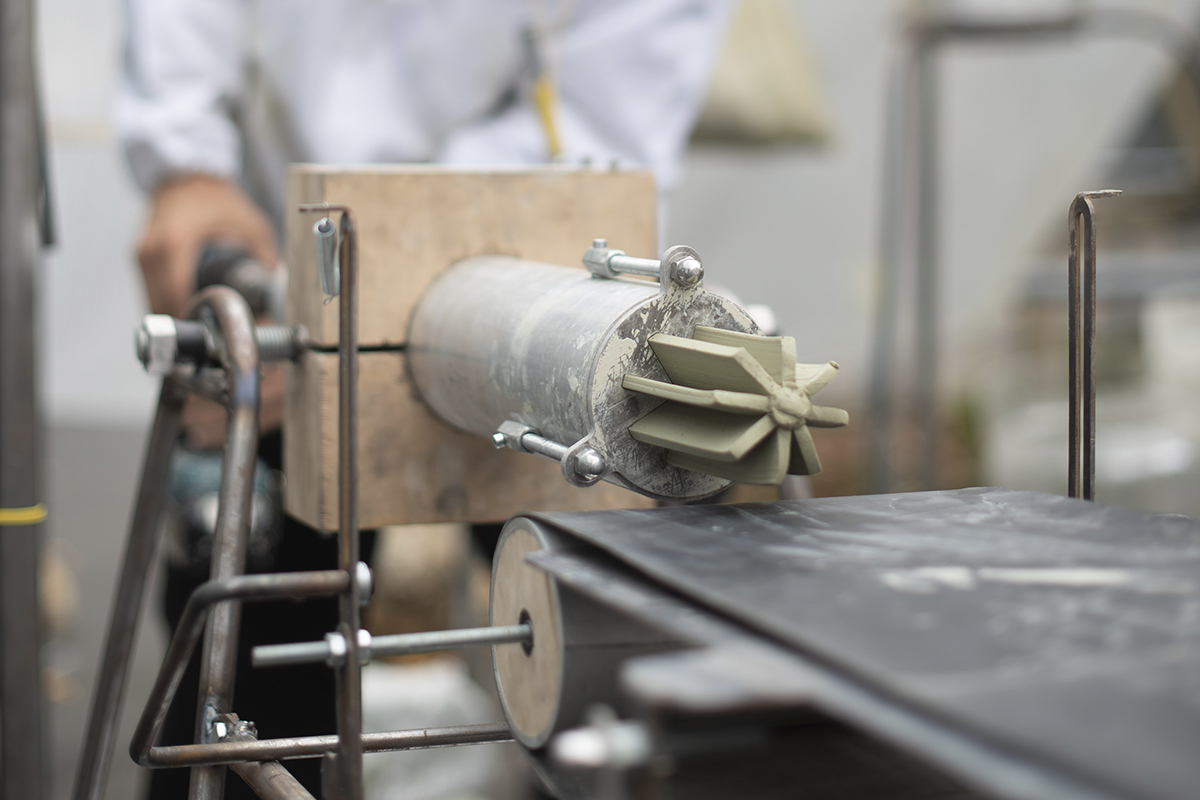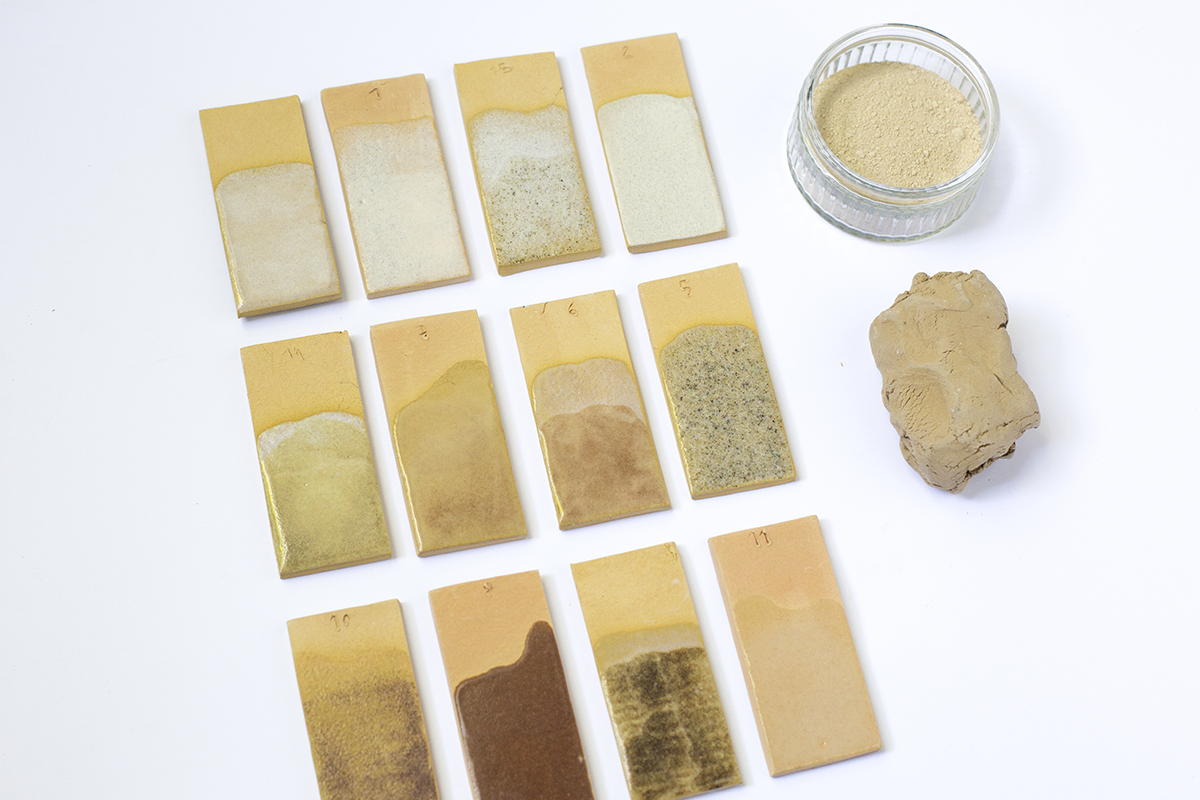 ---
PROJECTS LEADERS

Clarisse Merlet
As a third-year student in architecture, Clarisse Merlet realized that the construction sector is very polluting and energy-intensive. She set off to find an alternative that would make it possible to build differently, focusing on waste in particular. Her research evolved into the topic of her final graduation project and grew to become its own entity, FabBRICK. Bringing together several partners and many clients, FabBRICK is an organization based in the 19th arrondissement of Paris which currently employs a dozen artisans tasked with transforming clothes and waste textile into furniture and architectural elements.
Niveau Zéro Atelier
Niveau Zéro Atelier is a research and creation studio. Through the tools that architecture, art and design provide, the workshop is building a practice focused on investigating territory, as well as the uses and relationships that are attached to it. This positioning results in a multi-scale practice (ranging from experimental processes to hyperfunctional ones) that might call upon anything from speculation to plain and simple construction. The workshop is engaged in a collective practice in which the issues relating to uses, resources, and the exploration of territory are paramount. Established as a result of the work carried out while its founding members juggled experimentation and studies, the studio was created in Paris in 2020.
Lucie Ponard
Lucie Ponard is a product designer and materials designer who graduated from École Duperré and the Royal Academy of Fine Arts The Hague. She works in the field of circular design and eco-design and is fascinated by research around the subject of reuse and recycling. She has worked with various materials including industrial waste and construction scrap.